50 Jahre breitgefächerte Produktionserfahrung: Musikproduktion, Tonstudio und Hörfunk; Printmedien aller Art; Buchproduktion; Fotografie; audiovisuelle Medien (Multi-Image Shows, Multivisionen, Film, Video); interaktive Medien (Multimedia CDs); Websites und Webportals mit Content Management-Systemen und Online-Datenbanksystemen; Mixed-Media-Ausstellungen und Museumsgestaltung; Cross-Media-Kommunikationskampagnen und Events.
Berufliche Stationen: Polydor Records London, Leiter der AV-Akademie München und des Munich Multimedia Festivals, Inhaber der Firma Alphavision Medientechnik, Geschäftsführer des Verlags Weidmann & Biere Publishing und der Regensburg Experience – REX gGmbH; 25 Jahre als Communication Consultant in der entwicklungspolitischen Zusammenarbeit in Afrika und Osteuropa/Zentralasien (für BMZ, DED, GTZ/GIZ, KfW, PTB, UNFPA, World Bank u.a.).
Ausbildung: Studium der Soziologie, Psychologie, Volkswirtschaftslehre und Geografie.
Dr. rer. soc. (Sozialwissenschaften), Justus-Liebig-Universität Gießen.
Diplom-Soziologe, Ludwig-Maximilians-Universität München.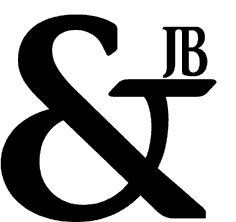 Julien K. Biere draws on 50 years of production experience across a vast spectrum of formats and genres: Music production (recording studio) and radio shows; print media (flyers, posters, brochures, book titles, exhibit displays); audio-visual media (multi-image shows, film, video); multimedia/interactive CD-ROMs; websites and web portals with online database systems; mixed-media exhibitions and museum installations; cross-media campaigns and events.
Academic education: Studies in Sociology, Psychology, Political Economy, Geography.
Dr. rer. soc. (Social Sciences), University of Gießen.
Diplom-Soziologe (Graduated sociologist), University of Munich.
In the first two decades of his career he developped his skills in copy writing, in analogue audio, photography and audiovisual production, and as teacher and trainer. In the 80ies-90ies he was one of Germany's leading inspirational forces within the domain of multi-image. Production of documentary, educational, and image films, apart from high-end multi-image shows and smaller audio-visual productions. Author of four teaching books on photography and audiovisual production, director of AV-Akademie München (1975-1995), the international Munich MultiMedia festival (1985-1993). In the mid-nineties he became an early adopter of digital multimedia, and founded Weidmann & Biere Publishing company.
Combining both his academic education as sociologist and this broad media communication experience he became a searched-for communication consultant in international development cooperation, mostly in Africa, the Middle East and Central Asia & Eastern Europe, producing print, audiovisual, offline and online media.  Clients: for BMZ, DED, GTZ/GIZ, KfW, PTB, UNFPA, World Bank and others. At home he developped the interactive multimedia expo Regensburg Experience REX gGmbH (2004-2009).
Today Julien Biere is working as independent audiovisual artist.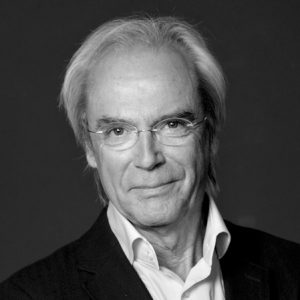 Dr. Julien Biere, Stockaweg 1a, 83346 Bergen im Chiemgau, +49 8662 – 661 53 22,  jb(at)julienbiere.de