50 Jahre breitgefächerte Produktionserfahrung: Musikproduktion, Tonstudio und Hörfunk; Printmedien aller Art; Buchproduktion; Fotografie; audiovisuelle Medien (Multi-Image Shows, Multivisionen, Film, Video); interaktive Medien (Multimedia CDs); Websites und Webportals mit Datenbanksystemen; Mixed-Media-Ausstellungen und Museumsgestaltung; Cross-Media-Kommunikationskampagnen und Events.
Berufliche Stationen: Polydor Records London, Leiter der AV-Akademie München gem. e.V. und des Munich Multimedia Festivals, Inhaber der Firma Alphavision Medientechnik, Geschäftsführer des Verlags Weidmann & Biere Publishing GbR, der Beratungsfirma ComConsult Lda und der Regensburg Experience – REX gGmbH;
Communication Consultant in der entwicklungspolitischen Zusammenarbeit in Afrika und Osteuropa/Zentralasien (für BMZ, DED, GTZ/GIZ, KfW, PTB, UNFPA, World Bank u.a.).
Ausbildung: Studium der Soziologie, Psychologie, Volkswirtschaftslehre und Geografie.
Dr. rer. soc. (Sozialwissenschaften), Justus-Liebig-Universität Gießen.
Diplom-Soziologe, Ludwig-Maximilians-Universität München.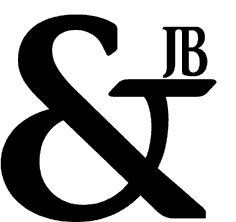 Julien K. Biere draws on 50 years of production experience across a vast spectrum of formats and genres: Music production (recording studio) and radio shows; print media (flyers, posters, brochures, book titles, exhibit displays); audio-visual media (multi-image shows, film, video); dozens of multimedia/interactive CD-ROMs and multi-lingual Internet portals with online database systems; mixed-media exhibitions and museum installations; cross-media campaigns and events.
Academic education: Studies in Sociology, Psychology, Political Economy, Geography.
Dr. rer. soc. (Social Sciences), University of Gießen.
Diplom-Soziologe (Graduated sociologist), University of Munich.
*
In the first two decades of his career he developped his skills in copy writing, in analogue audio, photography and audiovisual production, and as teacher and trainer. In the 80ies and 90ies he was one of Germany's leading inspirational forces within the domain of multi-image, producing numerous educational audio-visual productions and some high-end multi-image shows, as well as a few documentary, educational, and image films. Author of four teaching books on photography/audiovisual production and early adopter of digital multimedia, director of AV-Akademie München (1975-1995), the international Munich MultiMedia festival (1985-1993), Alphavision Medientechnik, Weidmann & Biere Publishing, ComConsult Lda, and Regensburg Experience – REX gGmbH.

Combining both his academic education as sociologist and this broad media communication experience he became a searched-for communication consultant in international development cooperation, mostly in Africa, the Middle East and Central Asia & Eastern Europe, producing print, audiovisual, offline and online media. Clients: Federal Ministry BMZ, DED, Federal Development Agency GTZ/GIZ, KfW, Federal Metrology Institute PTB, UNFPA, EU and World Bank programmes, and others. At home he developped the interactive multimedia expo Regensburg Experience REX gGmbH (2004-2009), in 2015 he started LIVING LONGER, a crossmedia project comprising feature doc films in German and English ("50 Blicke aufs Alter", "50 Ways To Look At Age", and book publications (on-going).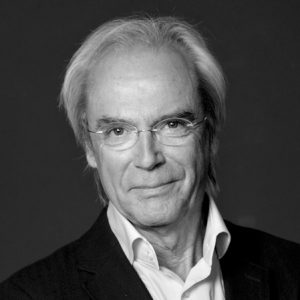 Dr. Julien K. Biere, Stockaweg 1a, 83346 Bergen im Chiemgau, +49 8662 – 661 53 22,  jb(at)julienbiere.de
LINKS
Die Welt, in der wir leben (I)
Die Welt, in der wir leben (II)
Die Welt, in der wir leben (III)
Die Welt, in der wir leben (IV)
Die Welt in 100 Jahren
Jaron Lanier: Zehn Gründe, warum du deine Social Media Accounts sofort löschen musst. Juni 2018
Be the change you want to see in the world.
Die Wahrheit ist: Du musst da durch.
Du hast aber die Wahl, ob du das lächelnd oder jammernd tust.
What worries you, masters you.
Wenn du Schlösser in die Luft gebaut hast, so braucht deine Arbeit nicht umsonst zu sein;
dort gehören sie nämlich hin.
Und nun gehe daran, die Fundamente unter sie zu bauen.
– Henry David Thoreau
Verschwende deine Zeit nicht mit Erklärungen.
Die Menschen hören nur, was sie hören wollen.
– Paulo Coelho
Es ist ein Jammer, dass die Dummköpfe so selbstsicher sind und die Klugen so voller Zweifel.
– Bertrand Arthur William Russell
Religiöse Weisheiten
Taoismus: Scheiße passiert.
Buddhismus: Wenn Scheiße passiert, dann ist das nicht wirklich Scheiße.
Islam: Wenn Scheiße passiert, dann ist es Allahs Wille.
Katholizismus: Scheiße passiert, weil wir es so verdient haben.
Protestantismus: Arbeite härter oder Scheiße passiert!
Judentum: Warum passiert dieser Scheiß immer uns?
Materialismus: Wer mit dem meisten Scheiß stirbt, hat gewonnen.
Atheismus: Ich kann diesen Scheiß nicht glauben.
Man muss bereit sein, sich von dem Leben zu lösen, das man geplant hat,
damit man das Leben findet, das auf einen wartet.